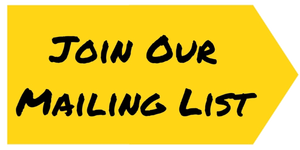 Contact us directly by email if you want to join our campaign planning group, request a media statement, or with any other enquiries
Email:  islington.in.europe@gmail.com
Join our Facebook group and follow us on Twitter:
Facebook:  Islington In Europe group and North London for Europe page
Twitter:  @IslingtonIn
Committee
Chair – Judith Palmer
Fern Anderson
David Brown (also Chair, Make Votes Matter North London)

Michael Holms Coats

Cllr David Poyser
Toby Taper
Nick Turton
And others!
Privacy Policy
Islington In Europe is a local, voluntary, non party political group campaigning to keep the UK in, or as close as possible to, the EU. We are affiliated with the European Movement and Britain for Europe; in addition we collaborate with Open Britain, Best for Britain and others.
Islington In Europe is committed to respecting the privacy of its subscribers and has taken steps to be compliant with European data protection law.
The lawful basis on which we hold and process personal data of our subscribers is consent. Subscribers are able to withdraw their consent at any time using the link at the bottom of any email from Islington in Europe or contacting the email address below.
We only hold email addresses in our database, for the sole purpose of keeping subscribers informed about our activities, and will routinely send alerts about developments and invitations to events and demonstrations.
Our database is held and managed on the MailChimp mailing platform (The Rocket Science Group, Atlanta), which is certified under the EU-US 'Privacy Shield'. MailChimp has in addition provided a 'Data Processing Addendum' obligating it to  comply with European data protection law.
We will never sell subscribers' data, nor will we share it with our affiliated groups without their consent.
We will respond when requested to any data access request in line with data protection law. We will also, if asked, respect the right of the individual to ask to be forgotten entirely.
If you believe the information we are holding on you is incorrect, please let us know and we will correct this.
If you have any questions or concerns about this statement, please contact Nick Turton: Islington.in.europe@gmail.com
If you wish to contact the Information Commissioner's Office visit: https://ico.org.uk/concerns